Description
The 3D Model element can be used to insert 3D models within a scene.
You can detect when the viewer clicks on a 3D Model by using the is clicked event, and perform more actions whenever this happens. You can also show/hide or animate the 3D Model through rules.
You can also add three kinds of inbuilt-animations to these 3D Models:
Bounce
Rotate
Fade
3D models can be uploaded using the built-in file manager or imported from SketchFab or Google Poly.
Use this element if you need to
Add 3D Models to your scene
Show any kind of 3D Model animation
Add 3D hotspots that auto-rotate in place

Looks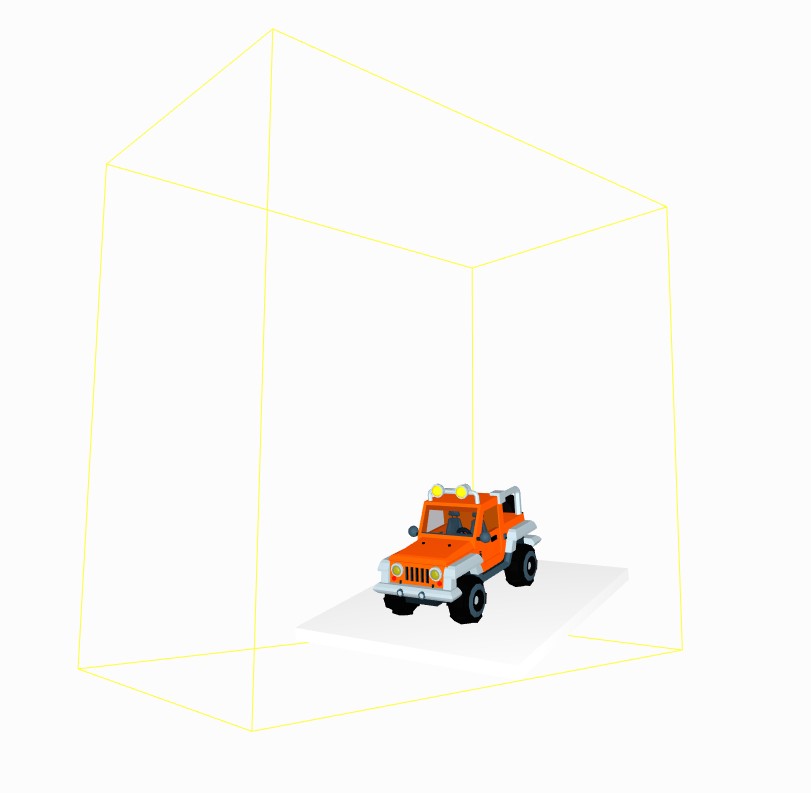 Properties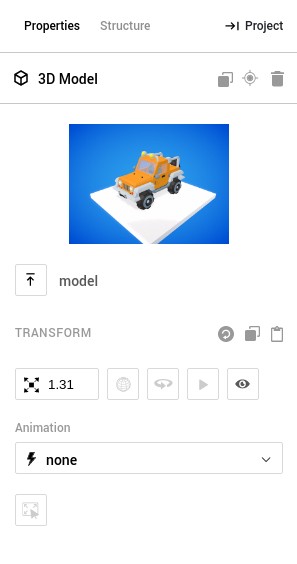 Property
Description

Upload
Click on the Upload button to open the GMetri file manager and select an asset to use.
Supported File types: .glb, .gltf

Transform
The Transform section in the Properties tab can be used to manually set the position, rotation and scale of the element in the X, Y and Z coordinates

Scale
Scale can be used to enlarge or shrink the element uniformly

Wireframe
Wireframe toggle determines whether the element wireframe i.e. edges of the mesh polygon, should be displayed instead of the solid element

Auto Rotate
Auto Rotate toggle when on makes the element rotate about it's center at a uniform rate

Hidden
Hiding the element makes the element invisible and disables all interaction with it as well.

Opacity
Opacity can be used to control the transparency of the element. 1.00 is Opaque and 0.00 is Invisible. An element with 0.00 opacity will still remain interactive.
Animation
There are 3 types of default animations - Bounce, Rotate, Fade. These can be used to give an element visual emphasis.
Rules
When Events
is clicked
is hovered
is pressed
is released
Then Actions
appear
disappear
toggle show/hide
start animation
start all animations
stop animation
stop all animations
Compatibility
| Android (Google Chrome) | iOS (Google Chrome) | Oculus Go | PC (Google Chrome) |
| --- | --- | --- | --- |
| Yes | Yes | Yes | Yes |
Tutorial