Build
Concepts
Editor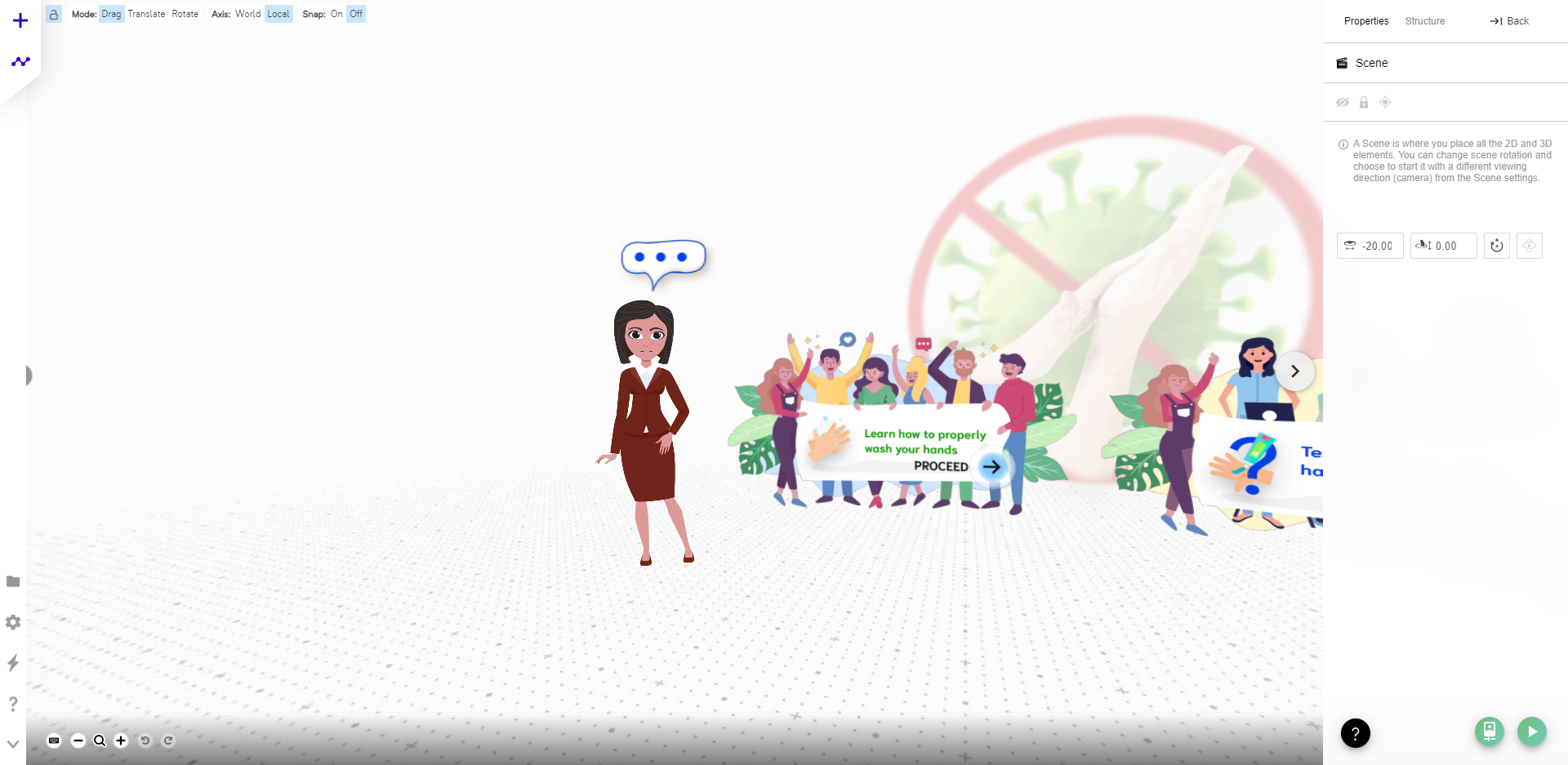 Editor encompasses several tools necessary for building XR experiences from scratch.
Editor can be used with no prior experience in the XR field and does not require any programming knowledge.
It gives you a set of drag and drop tools to create XR experiences.
Scene
What opens up when you go to the editor is the Scene. An experience can consist of multiple Scenes. Interactions added to a Scene enable us to jump from one Scene to another.
Properties:
Name
Yaw: Sets the direction the scene will start with, in yaw (horizontal direction)
Pitch: Sets the direction the scene will start with, in pitch (vertical direction)
Rotation Reset: Resets the scene rotation to the Scene Yaw and Pitch Correction values every time the scene is changed to this current scene
Gyro Lock: Locks the gyroscope of your device, ensuring your content remains on screen no matter how you turn your mobile device
Elements
Elements are the basic building blocks added to a scene. Elements belong to four main categories:
Scene
Panorama
Standard
Audio
3D
Spatial
Gamification
User Input
User Interface
Connect
Detailed information of all available Elements is available in the Elements section.
Common Properties:
Element have properties that vary according to the type of element. Here we list the properties common to all elements.
Name
Transforms:
Opacity
Color
Animation:
Rules

Rules follow a WHEN an EVENT is triggered THEN an ACTION is performed model. Thus rules are applied to elements or a scene to perform certain action based on event triggers.
Properties:
Name

Enable

Track (for analytics)

Events:

is clicked
is hovered
is pressed (controller only)
is released (controller only)

Actions:

appear
disappear
toggle show/hide
play/resume
play/seek to
pause
toggle play/pause

after (duration after event trigger that the action should be performed)
Some events and actions are element specific and can be found on the Element's documentation page.
Components
Mode, Axis and Snap

Mode:
Axis:
Snap:
Zoom, Shortcuts and Quick Actions

Zoom:
Zoom in
Zoom out
Zoom reset
Quick actions:
Shortcuts
List of keyboard shortcuts
Right Bar


Right bar consists of all the element and scene related settings.
Left Bar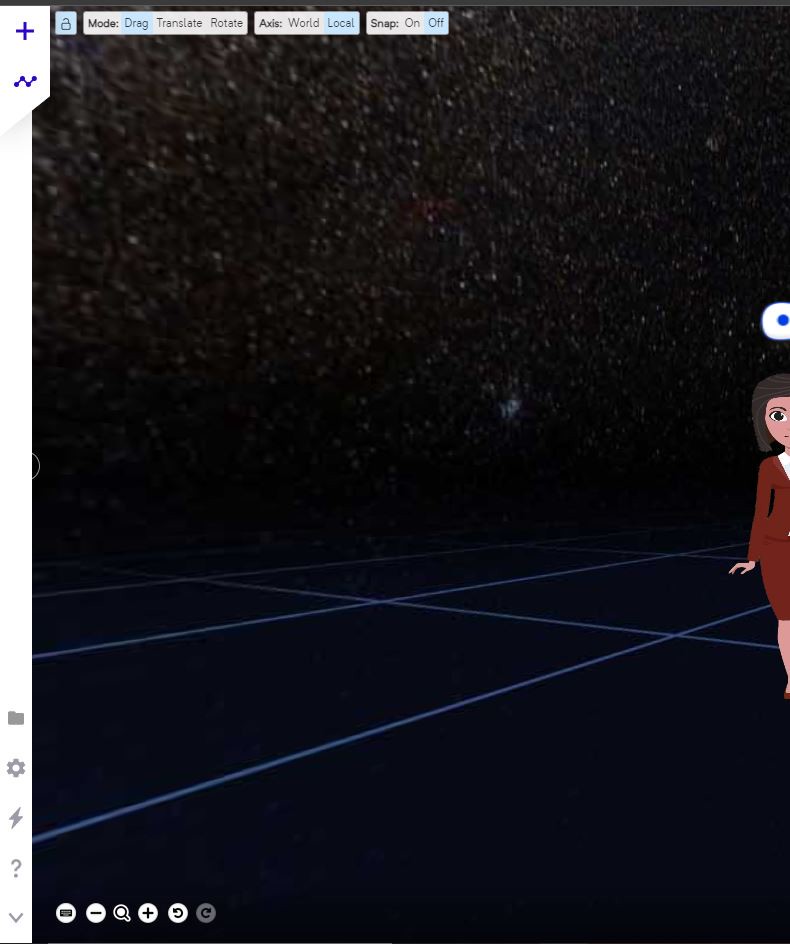 You can access the following features from the Left bar: (top - bottom)
Add Elements
Add Rules
Experience Settings
Publish Experience