Embed a SCORM package in a GMetri experience
Once you create an
experience
on the GMetri platform, you can embed an external SCORM package inside the experience.
1.

In your experience, add an

Embed SCORM

element.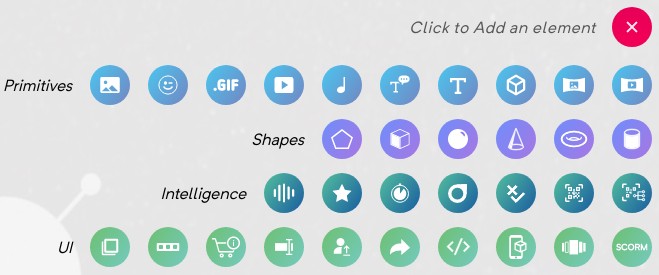 2. Once the element has been created, select the element in the right bar. Then click on properties and paste the link of your desired SCORM package.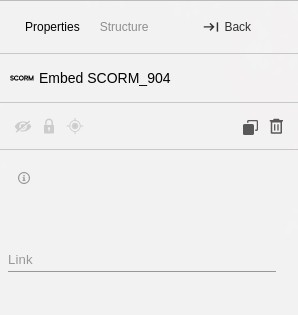 3. Click on the Add Rules icon.
4. Create a rule such that when the scene loads, your newly created Embed SCORM element should appear.

5. Click on the
Player
button, and click on
Open In New Window
. This will open a preview of your experience in a new window, and once the scene loads, you will see your SCORM package displayed.